Fenrir Greyback, Amycus Carrow Cast for "Half-Blood Prince"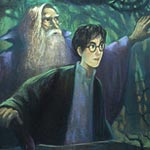 Feb 17, 2008
Uncategorized
There are reports online tonight saying that actor Dave Legeno has been cast in the role of werewolf Fenrir Greyback for the upcoming Harry Potter and the Half-Blood Prince. We are uncertain if his part will be part CG, similar to Grawp in "Order of the Phoenix" or how this character will appear in the sixth Harry Potter film, and will update with more when we get it.
UPDATE: There is word now that actor Ralph Ineson has been cast in the part of Death Eater Amycus Carrow in "Half-Blood Prince" as well.
Update 2: According to the Snitchseeker, a few more minor background characters have been cast. Please regard all of these as rumor until confirmed by Warner Brothers.
Thanks to Jamie, Nico, and the Snitch.