"Half-Blood Prince" Casting News: New Actress for Role of Pansy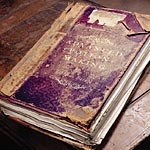 Feb 02, 2008
Uncategorized
We have news today regarding a new actress cast in the role of Pansy Parkinson for the upcoming "Harry Potter and the Half-Blood Prince." According to A &J Management actress Scarlett Byrne will take on the part of the Slytherin girlfriend of Draco Malfoy for the sixth Harry Potter film. You can see her photo here. This is the same agency that also handles actress Jessie Cave, who is portraying Lavender Brown in Half-Blood Prince.
On a related note, thanks to TLC Reader Katy, we can report Gloucester Cathedral in England will be closed on February 6, 7 and 8, with the latter two days likely to see the bulk of location filming for Harry Potter and the Half-Blood Prince. As we have reported previously, a fair number of the cast, including the Trio, are due to take part in filming. Anyone who attends, please send in your photos and reports!
Thanks to Lisette, Katy and all who emailed!