Emma Watson, Evanna Lynch, Katie Leung Attend Empire Magazine Awards in London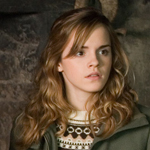 Mar 09, 2008
Uncategorized
As we reported previously, actress Emma Watson was due to attend the Empire magazine awards tonight in London, England. Early photos of the actress at this event are now available here in our galleries. Update: Also present tonight were actress Evanna Lynch (Luna Lovegood) and Katie Leung (Cho Chang), as well as actor Jason Isaacs (Lucius Malfoy) who presented the award for Best Film, Prisoner of Azkaban director Alfonso Cuaron and actor Jim Broadbent (Prof. Slughorn in upcoming "Half-Blood Prince"). Additional photos can be seen here via WENN and Getty Images. UPDATE 2: Empire has now posted the entire list of winners, with David Yates taking the honors as Best Director for his work on "Harry Potter and the Order of the Phoenix." Congratulations David Yates!
UPDATE 3 There is video online, including brief interviews with Emma Watson and the always wonderful Jason Isaacs

To watch, click here.