Emma Watson Meets Napoleon?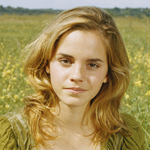 Apr 18, 2008
Uncategorized
There is news today regarding a possible new role today for actress Emma Watson. The Hollywood Reporter has a new article online this morning saying the actress is due to appear in the movie "Napoleon and Betsy," where Emma will play the part of "Betsy Balcombe, a young, impetuous noblewoman trapped on the isolated British Isle of St. Helena who falls in love with Napoleon, who is in exile on the island." The trade paper says that Emma is taking over for actress Scarlett Johansson, who stepped aside as the part skewed younger," however Johansson will still remain aboard the project as producer of the film.
The report notes that Emma Watson, who is currently filming Harry Potter and the Half-Blood Prince, and will return again as Hermione Granger for Harry Potter and the Deathly Hallows films will film this new role in between Potter films in the fall of this year. There is no word on additional cast members for Napoleon and Betsy, but the paper indicates this film is to be written and directed by Benjamin Ross. We are working to obtain additional confirmation about this new project for Emma Watson, and will update when we can.
Thanks Andy.