Another change in staffing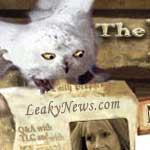 Apr 02, 2008
Uncategorized
All right, that's enough – the bogus predictions and news tips were one thing but the drinking on the job just puts her over the edge. We've sadly told Sybill she can no longer post news here, but we have escorted her safely back to Hogwarts, where we hear has taken up decoupage and cribbage. We hope you guys had fun having her around!
(PS:
Harry and the Potters are back together.
Dan Radcliffe has been re-convinced to bare all in Equus in September.
Rick Astley has not been cast as Bill or any other Weasley, though we can't say with certainty that the video bears no resemblance on the forthcoming movie. Under embargo, you know.)
😉
Oh, and we hear it was April Fool's yesterday? Boy, we sure hope none of you fell for any lame jokes!