PotterCast 148: The Trial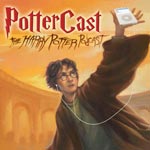 Apr 20, 2008
Uncategorized

The 148th episode of PotterCast, our Harry Potter podcast, is online this evening with an extended discussion of the JKR/WB vs. RDR Books trial which took place in New York City this past week. First, we bring you a few Harry Potter news updates including Jim Broadbent's comments on his character of Horace Slughorn in the sixth film, the clothing styles of Narcissa Malfoy in HBP, and the 18th birthday of Emma Watson. The remainder of this episode features a recap of the three day trial as well as discussion of the testimony, witnesses, events in the courtroom, and the possible effects these events could have on the fandom. To listen, just hit the "Play" button on the right side of the page (–>), or use iTunes, or direct download.
"The Trial"
– JKR/RDR Books Trial coverage from Manhattan, Melissa and John are there.
– Effects on the fandom.
– It all hits close to home.
– Movie news and Emma is 18.
– 24 hours of testimony.
RT: 74:22
Editors: Stede Bonnett
LeakyCon 2009: A Harry Potter Conference in Boston
Podcast Alley
Digg
Terminus 2008
Direct download (34 MB).
Direct download low-bandwidth (9 MB).
Remember you don't need an iPod to listen. Listen easily on iTunes, which you can download and install here, by clicking here to listen, or you can just use the streaming Flash player at PotterCast.com or just on the right side of this page. Discussion of the PotterCast is right here. Enjoy!