Reminder: We are Wizards Documentary, Special Wizard Rock Show in Boston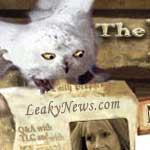 Apr 25, 2008
Uncategorized
Previously, we told you about several screenings of the We Are Wizards documentary taking place over the past few weeks, with one large event due to take place this weekend. This film, which focuses on the Harry Potter fandom, is showing at the Boston Independent Film Festival. As noted before, following the screening of the film on Saturday, April 26, there will be a large event featuring several of the people from the films, including Brad Neely and our own Melissa Anelli, as well as a number of Wizarding Rock bands. Tickets to both the film as well as the separate ticket needed for the music event are now available, with additional information on all of this as follows:
Somerville Theatre: Screen 1, Saturday April 26, 04:00 PM. Tickets availablevia this link. Following the screening of the film, there will be a Wizarding rock concert featuring:
Harry and the Potters
Draco and the Malfoys
The Whomping Willows
The Hungarian Horntails
The show starts at 5:45pm, after the film and a brief Q&A. Tickets for this event are available here.