Second New WB Emma Watson Photo Now Online (Updated)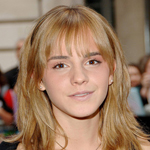 Apr 03, 2008
Uncategorized
There is some good and bad news tonight to tell you regarding those new WB photos of actress Emma Watson. First ,the good news is the second of the new photos is now online via her official website, here. The bad news is that these photos (a third one is still due later this week) are to be of Emma, and not of Emma in her role as Hermione Granger. Thus, if you were hoping to see new photos from Harry Potter and the Half-Blood Prince, it appears we will just have to wait a bit longer for those.
In case you missed our earlier update, the first of the new photos is online at EmmaWatsonofficial.com. This is of particular interest to fans, as it will be the photo fans will received should they write the actress seeking an autograph.
UPDATE: The third and final new photo of Emma is now online via her official website.