Remember the Magic of Harry Potter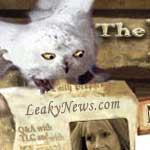 May 01, 2008
Uncategorized
Our Contest Crew has launched a new contest today which asks you to help Remember the Magic for a certain experience from the first book, "Harry Potter and the Sorcerer's Stone." In order to enter, please write a "vignette" describing the sights, sounds, smells and feelings Harry encounters as he enters Diagon Alley for the first time. A vignette is like a literary "snapshot" where you give a quick glimpse of a scene without necessarily telling the full story. Vignettes tend to be rich in descriptive details. Let your heart and mind help Harry live through that experience of entering into the magical world for the first time once again.
Your vignette should be no fewer than 300 and no longer than 650 words long and does not have to be strictly canon. Please feel free to include smells, stores, or items that are not specifically mentioned in the book. Only one entry is permitted per person and each entry must be of an exemplary quality. Your work must be creative, organized, focused, coherent and not contain net speak. Spelling, grammar, and punctuation will be taken into consideration when judging. As always a strict PG-13 rating is enforced and As always, anyone over the age of 13 not involved in the judging process may enter. Please e-mail your submissions to [email protected] by 11:59 pm ET on May 21, 2008 and place in the e-mail header: "Rediscover the Magic." Full details about this contest can be found right here.
Good luck to all who enter!