Rumor Alert: New "Half-Blood Prince" Photo and More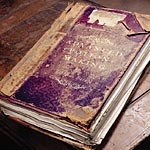 May 15, 2008
Uncategorized
We have a few pieces of news and rumors regarding Harry Potter and the Half-Blood Prince to update you on.
First, thanks to Oclumencia via HarryPotterforum, who emailed regarding what they believe to be a new photo of Harry (Dan Radcliffe) from "Half-Blood Prince." While you can see that photo, here via this link, we do not know the original source of this photo, nor what scene this may be from, and are working to find out more about this.
Also, as we all have been anxiously awaiting the teaser trailer for the sixth Harry Potter film, it looks (at this point) that the rumor about the trailer being attached to Prince Caspian opening this weekend is not holding true, alas alas. We have heard nothing new about when the trailer may surface in the coming days, and we promise we will update should we hear anything more on this matter. Sorry folks!
On a related note, while her name was not listed in the official WB press release regarding the cast for Harry Potter and the Half-Blood Prince, SnitchSeeker let us know they spoke to reps for actress Shirley Henderson, who confirmed indeed the actress would not be appearing as Moaning Myrtle in HBP. Finally, last week we told you of minor casting for the sixth Harry Potter movie, with Lord Johnpaul Castrianni cast in the role of a un -named Death Eater. Bloghogwarts spoke to the actor, who did not reveal much detail about his involvement in the movie, but did say "My scenes were filmed several months ago and I finished in february (2008). I was in the scenes regarding Alan Rickman, Dan, Michael (Dumbledore) Tom (Malfoy) and several other cast who I believe have not been officialy published by Warner Brothers yet, so unfortunatly I cannot comment on that yet."
Thanks to all who emailed!