Live PotterCast Friday in Florida, with HP Actors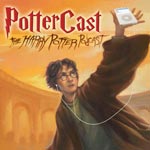 May 19, 2008
Uncategorized
Attention Florida residents, or those visiting the area: There will be a live PotterCast this friday featuring actors from the HP films as they attend Florida SuperCon, a comics/sci-fi/fantasy convention in Weston, Fl.
The podcast will take place at 4 p.m. on Friday, May 23, at the Hyatt Regency Bonaventure: The actors attending the con (who are all scheduled to be part of the podcast) are Devon Murray (Seamus Finnigan), Natalia Tena (Tonks), Stanislav Ianevski (Krum) and Oliver Phelps (George Weasley).
Attendees to the show need to have only purchased an admission to the conference (the PotterCast event itself is free); a single-day pass is $20, a weekend-long pass is $30. Tickets may be purchased here.
SuperCon will also have some extra Q&A activity (info on that coming in the next day or so) with the as well as autograph sessions with the actors.
John and I will host the show; we hope to see you to talk HBP and more – this is our first live show since last summer, so we hope to see you there!