Rowling and Radcliffe Make Forbes Celebrity 100 List for 2008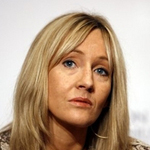 Jun 12, 2008
Uncategorized
Once again, Harry Potter author J. K. Rowling has made Forbes Magazine's annual listing of The Celebrity 100. Forbes tracks a number of statistics throughout the year, producing this ranking of the most powerful celebrities. Coming in at number nine on the list, J. K. Rowling was ranked behind such names as Oprah Winfery, Tiger Woods, Johnny Depp, and The Police on the 2008 report. Forbes notes the following:
It was wizardry that transformed J.K. Rowling from a destitute single mother on welfare into a best-selling billionaire. Her adventures of teenage magician Harry Potter and his classmates at Hogwarts became a children's literary sensation in 1998 with the U.S. publication of Harry Potter and the Sorcerer's Stone. It and the six subsequent books have now sold 375 million copies worldwide. The final one, Harry Potter and the Deathly Hallows, has sold 44 million since it was published last July, including 15 million in the first 24 hours.
Actor Daniel Radcliffe also made the list this year. Forbes ranked him number 64 on their list. Both Rowling and Radcliffe were included in Forbes' rankings last year.
Thanks to radcakesfan for mailing.