Radcliffe and Griffiths to Present at 2008 Tony Awards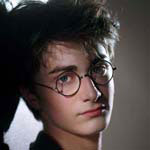 Jun 02, 2008
Uncategorized
Playbill.com is reporting today, actors Dan Radcliffe (Harry Potter) and Richard Griffiths (Uncle Vernon) are among those scheduled to be presenters at the upcoming 62nd Annual Tony Awards. This first list of presenters includes Radcliffe and Griffiths along other actors such as Kristin Chenoweth, Glenn Close, Laura Linney, John Lithgow, Liza Minnelli, Mary-Louise Parker, Alec Baldwin, Brooke Shields and Marisa Tomei. The Tony Awards honor the best of Broadway and will be broadcast live from Radio City Music Hall on Sunday, June 15th at 8 p.m. EST on CBS in the States.
Update: As in previous years, video of the red carpet celebrity arrivals for the Tony Awards will be broadcast live via the internet. Beginning at 6:30pm EST on Sunday, June 15th, a live internet feed will be available for viewing right here.
On a related note, readers will recall Daniel Radcliffe and Richard Griffiths are set to reprise their roles in the play "Equus" this fall when the production officially opens on Broadway September 25th.