Winners of Salute to the Fallen Heroes Contest Announced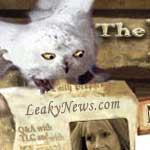 Jun 04, 2008
Uncategorized
All the entries have been received in last month's Salute to Fallen Hero Contest and the winners have been chosen. In this contest, we asked you to write a eulogy of up to 50 words about the Harry Potter character of your choice. After judging the many wonderful entries, our Contest Crew has chosen the following winners along with two honorable mentions:
First Place: Severus Snape – MistyH

He was light and dark.
Hate and love.
Pain and remedy.
In the end, he was noble without being kind,
loyal without being blameless.
He was a question with no easy answer.
An enigma, a riddle, a deep and complex man.
And most assuredly, a hero.
Second Place: Regulus Black – Fidelia

To The Dark Seeker
We spoke your name in whispers
A traitor's end
Ignoble, unsung
Time and other hands have uncovered your deeds
You instead saw Truth
And did not flinch nor turn away
You died for honor, for loyalty
And love
Let's pin your fallen star
Knowing you sought not Darkness
But Light
Third Place: Severus Snape – Dasani

Harry: He was the bravest man '
Hermione: ' capable of great love '
Ron: ' in great need of shampoo '
Neville: ' perhaps a dose of sanity '
Luna: He had the most beautiful soul '
Ron: ' if he had a soul '
Harry: ' and we didn't really know him. Did we?
Honorable Mention: Fred Weasley – Fngw417

In life he made us laugh, his death we had a cry, but like the cowboy who dies with his boots on, with a smile on his face did Fred Weasley die. Whether a canary cream or dung bomb you give, in our hearts Fred Weasley does live!
Honorable Mention: Dobby – Zuha Khan

Dobby,
I took away your chains and gave you hope.
I gave you freedom and generosity.
If only I had realized that it was you who had set me free.
You had given me hope and freedom and generosity.
Your final act will never be forgotten.
You're my savior.
Many congratulations to all! Our first place winner will be receiving their very own custom made wand courtesy of Wizard Wood Wands.
As with all of our contests, entries are judged on a number of things including spelling and grammar. Our Contest Crew would like to remind everyone to please double check for simple mistakes such as the misspelling of a character's name prior to submitting so all work received can be included in the final judging process.
Once again, congratulations to all!