Harry Potter Conference Updates: Terminus, Portus, Accio 2008 and Convention Alley News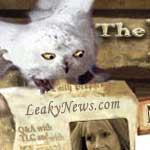 Jun 09, 2008
Uncategorized
Now that June is here, time is quickly approaching for a host of Harry Potter conferences set for this summer. Here is the latest from the upcoming events in the nearing days ahead.
Convention Alley: Due to begin next week on June 19, Convention Alley now has Day Passes and individual Keynote tickets available for purchase. If you will be attending the convention at the University of Ottawa in Ottawa, Ontario Canada, day passes are available for $30.00 each and Keynote tickets can be had for $45.00 each. For more information on purchasing and more, click here.
Portus 2008: Following soon after on July 10-13 in Dallas, Texas, this Harry Potter Symposium has now announced a free breakfast for all attendees on Friday and Saturday of the event. Portus will also see a Wizarding Rock event, with the appearance Alex of The Remus Lupins, Matt of The Whomping Willows, Christian of Oliver Boyd and the Remembralls, and Jace of Catchlove on the night of Sunday, July 13 for the Post-Portus Wizard Rock Dance party. For more information on this, plus the opportunity to purchase single day registrations, please click here.
There will be Wizard Rock in England this summer as well, for Accio 2008 let us know their conference will conclude with a special concert on the afternoon of Sunday 27th July. "Accio Wrock" will feature ten bands, including RiddleTM, Split Seven Ways and Shrieking Shack Disco Gang. The concert will be held from 2.00 ' 6.30 p.m. at the Carling Academy, Cowley Road, Oxford. Tickets cost £5.00 and are available at: www.oxford-academy.co.uk via the 'Buy Tickets' link. For more information on the concert, visit: www.myspace.com/acciowrock2008. Accio 2008 will be held July 25 – 27 at
Magdalen College, Oxford, England.
Finally, to end up the summer on a truly magical note, Terminus will be held August 7-11 in Chicago, Illinois. This event is proving popular, as they are now quickly approaching the Attendee cap of 1500 witches and wizards. While many events have now sold out, a few registrations remain available, as well as a handful of tickets to the keynote brunch with Tamora Pierce and participation in the Trade Winds Tournament. Also, there are tickets still available for Wrock Chicago, a pre-conference Wizarding Rock all day concert that will take place at the Chicago Hilton on August 6. To register for Terminus, click here. Be sure to check the schedule for all the various panels and events, including the live PotterCast which will be held Saturday, August 9 at 7:00 pm.