Brief Update on Closures, Construction for Wizarding World of Harry Potter Theme Park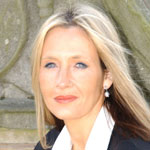 Jul 14, 2008
Uncategorized
A brief update today regarding the ongoing construction at Universal Orlando for the new "Wizarding World of Harry Potter" theme park. The Orlando Sentinel has word today regarding areas being closed in the existing park, including closures of the "Flying Unicorn ride, the Enchanted Oak Tavern restaurant, the Dragon's Keep store and the Alchemy Bar. All will be refurbished with new themes related to the Harry Potter attractions area, set to open in late 2009 or early 2010."
Of interest is word on the continuing development of the Hogsmeade and Hogwarts castle areas. Quotage: "The Enchanted Oak building, shown at right, above, which already looked like a magical, mystical place, is now being rebuilt, presumably to resemble a Hogsmeade establishment such as The Three Broomsticks. A seven-story structure of steel girders rising behind a Jurassic Park fence, shown at left, above, appears to be framework for the castle. Universal officials won't comment, however.
"It's too soon to talk about specifics' spokesman Tom Schroder."
You can see additional construction photos, concept photos, official artwork and more here in our image galleries. A reminder as well, to register for email alerts from the official Universal Wizarding World of Harry Potter website, here. We expect their owls to begin deliveries of theme park news within the next few months.