Dan Radcliffe Part of New York Times Talks Live Event in August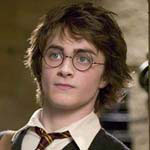 Jul 14, 2008
Uncategorized
Things are about to heat up as we draw closer to the Broadway opening of "Equus" this fall. Actor Dan Radcliffe, who will be starring in the US stage production of the Peter Shaffer play will take part in a
Times Talks event this August. According to Playbill, "Daniel Radcliffe: Screen to Broadway Stage" will take place Aug. 19 from 6:30-8 PM." Tickets for this live event with Daniel Radcliffe are available for $27 (USD) via this link. Please note seating for this program will be first come, first serve, and tickets are expected to sell quickly.
The event is described as follows:
"From the boy wizard in the 'Harry Potter' films and Rudyard Kipling's ill-fated son in 'My Boy Jack,' to the troubled teenager in Peter Shaffer's play Equus, Daniel Radcliffe is an actor of diverse talents," reads a desciption of the evening. "Hear him discuss his Broadway debut in the drama, which starts previews on Sept. 5, and also how he's been able to move from screen to stage so seamlessly."
Thanks J and to our Order partner DanRadcliffe.com!