HBP Trailer Watch: Latest Report on a Teaser Attached to The Mummy?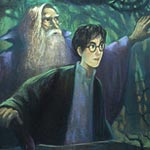 Jul 15, 2008
Uncategorized
There is another installment today in the continuing saga and wait for any sort of trailer for the upcoming Harry Potter and the Half-Blood Prince. Last night our friends at Bloghogwarts let us a know a rep for WB Mexico gave them a tip that teaser trailer was due here in the US on August 1, attached to "The Mummy: Tomb of the Dragon Emperor." Today comes word from Oclumencia, that they have received notice from WB Brazil saying the same thing regarding an August 1st teaser trailer here in the US. Finally, Potterish let us know that in Brazil, they will see a teaser attached to "Star Wars: The Clone Wars" when it opens on August 15.
As interesting as all of this is, it should be stated that official word from Warner Brothers here in US, UK or elsewhere has not yet been issued regarding any sort of a trailer, either a teaser or the heavily rumored main trailer, here in the States and/or Europe, and we will update with an official US WB confirmation when it happens.
Also, it would seem those reports about a tiny teaser before the IMAX trailer are indeed true, as AintitCool.com and multiple readers have owled to say what is actually airing is not a 'trailer' unfortunately, but rather 15 seconds of simply the "Half-Blood Prince" logo on a black screen (no footage at all), with a voice saying "Coming in IMAX this fall with some scenes in 3-D." Alas. Thus, we continue our watch for trailer news and will update once we get something more concrete from WB US.
Thanks Alejandro Oclumencia and Potterish!