"Order of the Phoenix" Film Helps Boost British Box Office for 2007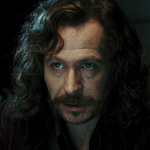 Jul 21, 2008
Uncategorized
The Telegraph is reporting that the British film industry saw a jump in its 2007 global profits, thanks partially to the success of the Harry Potter and the Order of the Phoenix film. New figures released by the UK Film Council show that a fifty percent jump from last year's takings was seen in 2007 with, as we reported previously, the fifth Potter film taking the spot of highest grossing British film of the year. The article goes on to note that Order of the Phoenix grossed a total of "£470 million worldwide" and "July 2007 was the biggest single month of cinema-going in Britain for almost 40 years." In total, the paper reports, the industry took in approximately £1.65 billion ($3.3 billion). The CEO of the UK Film Council, John Woodward, looks forward to this year at the movies, saying in the article:
"Last year we had a great crop of British films and a good year at the box office. We've got more to look forward to this year with a Bond and a Potter, as well as Brideshead Revisited, How To Lose Friends and Alienate People and Keira Knightley as The Duchess all due in cinemas soon."
The sixth installment, Harry Potter and the Half-Blood Prince,". will hit theaters this November.