Heyman on Tom Felton as Draco in "Half-Blood Prince: "Nuances are Terrific" Plus Info on a Possible New Plot Twist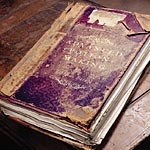 Jul 09, 2008
Uncategorized
We have more tonight regarding that new issue of Movie Magic magazinewe told you about a few days ago, which contains a large preview on the upcoming Harry Potter and the Half-Blood Prince movie." Thanks to Orchid, who let us know she now has all the scans up at her Harry/Ginny website. Of interest is a new interview with actor Tom Felton (scans also here, here and here in our galleries) who speaks a bit more on his character of Draco Malfoy in the sixth Harry Potter film. Tom says that there "are reasons that Draco is the way he is…He's seen so many things and been taught so many wrong ideas from his father, Lucius, and of course he worships his father. He wants to be like him, to emulate him in every way. But his father has been involved in Voldemort's dark circle for many years, so it's not unusual that Draco would want to follow that path too. Everything is to please his father." The article also contains a bit from Potter film producer David Heyman, who praises the actor's performance in the upcoming movie, as he says "Tom's nuances in the new film are terrific. It feels like a deeper richer character than we've seen to date."
On a related note, and perhaps of greater interest to fans, is a possible movie spoiler contained in the magazine's Encyclopedia of things relating to "Half-Blood Prince." While it is possible this is a typo or mistake, the article describes the dreadful character of Fenrir Greyback and what is a possible plot twist in the movie. If you do not wish to read more, please stop here, otherwise scroll down for more.
SCROLL DOWN
SCROLL DOWN
SCROLL DOWN
The article (scan here) describes the Werewolf in the movie, and then says that in his attempt to create "an army of werewolves," "Fenrir attacks Harry, but Harry or (someone unseen) petrifies him in time. But Ron's Dad is not so lucky-Fenrir mauls his face and nearly kills him." As readers will recall, we learned that the character of Fleur was not going to be in HBP, nor have we learned of the casting for Bill Weasley, so perhaps they have given Arthur that terrible fate for this film, however as we do not know if this is indeed the case, please keep this in the rumor category until we can update with more.
Thanks much to Orchid and Janet!