Scholastic Celebrates Anniversary with "Cover to Cover" Readathon Webcast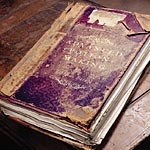 Aug 20, 2008
Uncategorized
To celebrate the 10-year-anniversary of the publication of Harry Potter and the Sorcerer's Stone, Scholastic is holding a live read-a-thon at their New York City store on Sept. 23. Fans of all ages are invited to sit in the throne that J.K. Rowling used at her Carnegie Hall readings and read from the first Harry Potter book. The event will be broadcast on scholastic.com/readharry.
The read-a-thon starts at 8 a.m. Each fan who sits on the throne and reads aloud will receive a commemorative anniversary souvenir; the first 100 fans to do so will receive a free copy of the special anniversary edition.
"We thrilled to celebrate the first decade of Harry Potter's magical influence on books and reading, right here at Scholastic headquarters' says Ellie Berger, President of Trade Books, Scholastic. "What makes this anniversary special is seeing readers who have grown up with Harry celebrating alongside a new generation of readers who will just be beginning their Hogwarts journey."
Sept. 23 is also the day that the anniversary edition will be available in stores. The book features exclusive bonus material from J.K. Rowling, as well as a new cover and four-color frontispiece by Mary GrandPré. The special anniversary cover of Harry Potter and the Sorcerer's Stone depicts 11-year-old Harry looking into the Mirror of Erised.
To participate in "Harry Potter Cover to Cover Day' participants should come to Scholastic Headquarters at 557 Broadway (between Prince and Spring St.) in Soho, New York. Reading starts at 8:00 a.m. (est.) and goes until the last page is read.
All participants under 18 must be present with a parent or guardian.