Wizarding World of Harry Potter Theme Park Update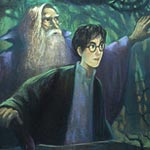 Aug 23, 2008
Uncategorized
There two pieces of news online regarding the "Wizarding World of Harry Potter" theme park currently under construction at Universal in Orlando, Florida. First up, a new blog via the Orlando Sentinel has a handful of new photos online which show the continued construction of structures for the upcoming Harry Potter attraction. The report notes that much of the activity seen in these photos is taking place adjacent to the Island of Adventure "Dueling Dragons" roller coaster, where a large wall has been put up to shield the construction. The full set of photos can be viewed here.
Next, the Orlando Weekly newspaper has a report online detailing some of the things that will be part of the Harry Potter theme park. While the article mostly reiterates previously released information, it does go into some detail about the structures and rides in the works, thanks to patent filings. The article reports:
Work is well underway: The Flying Unicorn coaster is behind construction walls, the gorgeous Enchanted Oak restaurant is rubble, and the massive superstructure of Hogwarts Castle already towers over the rear of Jurassic Park. While the framework indicates an enormous volume, it doesn't yet approach the height of Cinderella's Castle; in order to achieve the effect indicated in concept art, I predict guests will enter through "cliffs" at the base of the magical school, with the castle itself mostly a forced-perspective mega-miniature mounted atop the show building. For an idea of what might be inside that enormous space, read U.S. Patent No. 6796908, which describes an interactive Harry Potter dark ride in which tourists use RFID-enabled electronic "magic wands" to "cast spells" that affect the outcome of the attraction.

…

Elsewhere in Potterworld, you'll find the Three Broomsticks pub-restaurant and other money-spending opportunities, all behind snow-covered Hogsmeade Village facades (crafted by local scenic arts shop Nassal Co.). The Flying Unicorn kiddie-coaster will be re-themed to one of Hagrid's magical creatures, and Dueling Dragons' elaborate castle queue will be redecorated (hopefully not destroyed) around a wizarding competition. What's less certain: the details of "Project Strongarm' the next-generation "RoboCoaster" that is supposed to be new area's E-Ticket. After Universal contracted Kuka to attraction exclusivity on their latest robot arm technology, Hill sparked reports of a "flying car" ride based on the Weasleys' Ford Anglia from the Chamber of Secrets. More recently, American Scenic briefly released (and quickly retracted) designs depicting a benchlike vehicle navigating the Forbidden Forest, an Acromantula nest, the Basilisk's lair and other environments from the second novel…
The article also notes that the Harry Potter attraction "may preview as early as Christmas 2009 and officially will open summer 2010." As we reported previously, the "Wizarding World of Harry Potter" theme park is slated to open sometime in late 2009, or early 2010.