800-Word Harry Potter Prequel Sells 10,000 Copies in First 24 Hours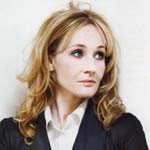 Aug 09, 2008
As readers will remember, Harry Potter author J. K. Rowling wrote an 800-word note card containing a story featuring a young James and Sirius Black for Waterstone's "What's Your Story?" charity auction. This Harry Potter prequel was included with the 12 other stories written on postcards for the Waterstone's auction and published yesterday. The Telegraph is reporting that 10,000 copies were sold on the first day, with many shops running out of copies before lunchtime. Toby Bourne, the head of children's buying for Waterstone's, is quoted as saying:
"Fans have been desperate to own this limited edition piece of Harry Potter history. Pre-orders flooded in from all over the world. Demand was so big that we stopped taking pre-orders to ensure customers had a chance to buy the book in stores."
All proceeds from sales of this collection of stories will benefit the English Pen and Dyslexia Action charities in the UK.