J.K. Rowling Makes Large Donation to UK Labour Party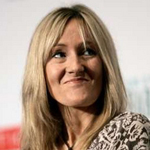 Sep 20, 2008
Scores of readers let us know that J.K. Rowling has donated £1million to the Labour Party in the UK. The BBC reports this very generous donation from the Harry Potter author was made because "she was motivated by Labour's record on child poverty." Jo, who has spoken openly about the pressures she had faced in the past while as a single mother, and supports the One Parent Family charity, issued a statement about this donation. JKR said "I believe that poor and vulnerable families will fare much better under the Labour Party than they would under a Cameron-led Conservative Party.
"Gordon Brown has consistently prioritised and introduced measures that will save as many children as possible from a life lacking in opportunity or choice. The Labour government has reversed the long-term trend in child poverty, and is one of the leading EU countries in combating child poverty.
"David Cameron's promise of tax perks for the married, on the other hand, is reminiscent of the Conservative government I experienced as a lone parent.
"It sends the message that the Conservatives still believe a childless, dual-income, but married couple is more deserving of a financial pat on the head than those struggling, as I once was, to keep their families afloat in difficult times."
The head of the Labour party, Gordon Brown, is quoted as saying in response "I am delighted that JK Rowling, who is one of the world's greatest ever authors, has made such a generous donation.
"I thank her for supporting the Labour Party and our values of social justice and opportunity for all."
Reuters is also reporting that this comes as"Brown is facing the political fight of his life as Labour gathers for its annual conference this weekend in Manchester with several lawmakers openly calling for a new leader. The Conservatives lead by some 20 points in opinion polls as the economy teeters on the brink of its first recession in 16 years." You can read more about the UK Labour party here, and the UK Conservative party via this link.
Thanks much to all who emailed