Members of Harry Potter Cast to Appear on BBC Red Nose Day Event?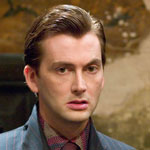 Mar 08, 2009
This week, the BBC will be airing their annual comedy special as part of the Red Nose Day charity event in the UK this Friday, and may possibly include cast members from the Harry Potter films. On the program listing for the event, a description reads as follows: "David Tennant and Davina McCall introduce Enfield and Whitehouse
turning the tables on the actual Dragons as Harry and Paul do Dragon's
Den. The cast of the new Harry Potter film meet young fundraisers and
the legendary Annie Lennox is in the studio."
We are unable to find any additional information about this possible appearance by current Potter film actors, and will update with more when we can. Several past members of the films are included in the show of course, including David Tennant (Barty Crouch, Jr. GoF) and Dawn French (Fat Lady, Prisoner of Azkaban) as well as her husband Lenny Henry (the voice of the Shrunken Head) and Paul Whitehouse (Sir Cadogan). You can learn more about the Red Nose charity event here. The Comic Relief Red Nose Day show will air in the UK this Friday, March 13 on the BBC.
As a reminder, Red Nose Day, Comic Relief and Harry Potter have a bit of a history together, as J.K. Rowling wrote two companion books, Fantastic Beasts and Where to Find Them, and Quidditch Through the Ages specifically to benefit the Comic Relief Charity. Rupert Grint has appeared in a BBC program for this charity event in the past, and most memorably, the brilliant Dawn French was part of the beloved spoof of the Potter series for the charity, as seen here and here: Harry Potter and the Chamber Pot of Azerbaijan.

Thanks so much Roonwit!