Reminder: Live PotterCast Starting Soon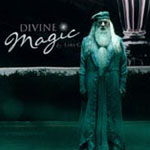 Apr 16, 2009
A quick reminder:
Lovely high quality links to what is sure to be wonderful new Harry Potter and the Half-Blood Prince trailer will be officially released in just a few
short hours at 9:00 pm ET/6:00pmPT. We will post immediately, with caps
to follow; stay tuned!
In the meantime, please join us for a Live PotterCast via our Ustream for the news of the week, all things Harry Potter, plus trailer talk, all starting very soon at 8:15pm! Listening is easy, but you must register (free) to join the text chat. See you there!