Danish Harry Potter Cover Art Up for Action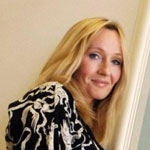 Apr 28, 2009
The seven original cover art work pieces of the Danish editions of the Harry Potter novels are now up for auction. As seen here, work done by artist Per Jørgensen, is up for auction starting this week and running until May 11th. The article on the auction gives some background and insight on how the artist created his cover work.
With his illustrations, Per
Jørgensen has captured the mood in each individual book by putting the
essence of the tale on the cover as a visual door to the story. He
portrays Harry Potter as an ordinary boy with glasses, t-shirt and
jeans. An ordinary boy who we all know and can identify with and who
guides us through the books' magical, strange and fantastic universe
where good and evil fight one another and where friendship, loyalty and
courage are important qualities in the battle against evil.
Per Jørgensen often uses models for
his figures. This makes the figures as alive and as realistic as
possible and, in this way, he creates a natural bridge between reality
and fantasy. For the first two books, Harry Potter is drawn according
to Erik, a boy who is a relative of Per Jørgensen. On the cover of the
sixth book, 'Harry Potter and the Half-Blood Prince', Per Jørgensen has
also used his family and himself as models.
Per Jørgensen is one of the few
illustrators in Denmark who draws and paints everything by hand. Thus,
all the illustrations are small, unique master pieces. They are painted
with a special technique using oil or acrylic on gesso ground paper.
Gesso is a white, matt, ground paint that is applied to the paper in
several layers before the subject is painted with oil and brush. Gesso
ground prevents the oil from pulling out in the paper and ruining the
paintings ability to fasten to the paper. Per Jørgensen is one of the
very few illustrators working with oil on paper. This gives a very
special and unique result where the paper's thin, smooth surface and
oil's many possibilities for work with colour, shade and detail form a
synthesis.

Bidding is now open on these gorgeous pieces of work for the Harry Potter Danish Translations, here. We also have the cover art here in our image galleries.
Thanks so much to Ulrik from Azkaban. dk!