UK Children's Laureates Create List of Best Books for Children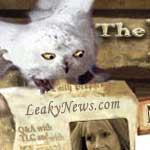 Apr 28, 2009
The UK Children's Laureates have compiled a list of best books for children for UK book seller Waterstones. The press is making much ado over the fact that the list does not contain any of the Harry Potter novels written by author J.K. Rowling, however as the BBC points out that just five of the 35 books on the list came out in the past 20 years. "Sarah Clarke, of list organiser Waterstone's, said: "I'm sure it will
be a surprise to many that the list does not include more recent
bestsellers like JK Rowling's Harry Potter. But it's great to see the laureates choosing some timeless greats like
The Railway Children and Just So Stories and introducing them to a new
generation of readers – that's what the laureates are." Some of the books on the list include classics like Treasure Island, Oliver Twist, Little Women, Mary Poppins and more. You can read the list of books selected by Quentin Blake, Anne Fine, Michael Morpurgo, Jacqueline Wilson and Michael Rosen here via this link.
Thanks Roonwit!