Safety Alert: Claims of Full Half-Blood Prince Movie Contain Malware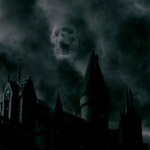 Jun 26, 2009
It's movie season again, and that means one thing: Death Eaters are on the move again sending out bogus claims that fans can watch the full Half-Blood Prince movies online, however the mails and links contain harmful malware that will damage your computer. As we Harry Potter fans have seen similar situations in the past, PC World reminds us that:
If you happen to see a too-good-to-be-true offer to watch the latest Harry Potter movie online for free, watch out. According to anti-malware software maker PC Tools,
opportunistic crooks are using poisoned blog comments and dirty search
engine optimization tricks to highlight lures such as 'Watch "Harry
Potter and the Half-Blood Prince" online free. Clicking a link would
take you to a post that would then attempt to fool victims into
downloading and installing a "streamviewer" to see the movie, which is
of course actually malware. Online crooks have used fake video codecs
and viewers for years as a favorite social engineering tactic.
Viewer beware!