New Clip of Quidditch Shown During E Daily 10?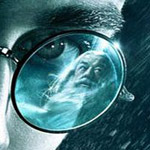 Jul 02, 2009
We are getting reports tonight that yet another clip from Harry Potter and the Half-Blood Prince may be released. TLC reader Elizabeth writes that during tonight's E's Daily 10 a brief clip of Harry addressing the Quidditch team was shown. She writes " face="Arial, Helvetica, sans-serif"> It was Harry with I believe
Ginny standing behind/next to him. They were standing in front of a
group of players on the quidditch pitch (all were wearing quidditch
gear), where Harry spoke one line to the group and seemed to me like he
was lecturing" the group. If anyone has any further details or captured the video please send it in! Thanks much Elizabeth!