PotterCast Presents: HBP Junket Interview with Harry Potter Actors, Producers, and Director from New York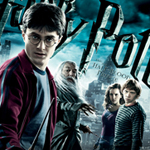 Jul 09, 2009
PotterCast, our Harry Potter podcast, now presents the complete audio of the press conference for the Harry Potter and the Half-Blood Prince film that took place earlier today in New York City. Our own webmistress Melissa Anelli was on the scene, and now both parts of the press conference are now online via iTunes and downloadable (Part One, Part Two) for your listening pleasure. Part One features questions and answers with actors Dan Radcliffe, Emma Watson, Rupert Grint, Tom Felton, and Bonnie Wright. Part Two features Half-Blood Prince screenwriter Steven Kloves, director David Yates, and producer David Heyman, and actor Michael Gambon (Dumbledore). To listen, just hit the "Play" button on the right side of the page (–>), or use iTunes, or direct download here and here.
" HBP Junket Interview with Harry Potter Actors, Producers, and Director from New York"

Part One RT: 40:00
Part Two RT: 44:47
Also, special thanks to our ever-vigilant UStream Mods for monitoring the live PotterCast recordings.
LeakyCon 2009: A Harry Potter Conference in Boston
"Harry, A History" Website
Jingle Spells 2
PotterCast Vlogs
Podcast Alley
Digg
Part One "Actors" Direct download.
Part Two "Producers" Direct download.
Remember you don't need an iPod to listen. Listen easily on iTunes, which you can download and install here, by clicking here to listen, or you can just use the streaming Flash player at PotterCast.com or just on the right side of this page. Discussion of the PotterCast is right here. Enjoy!