New York City Wrocks!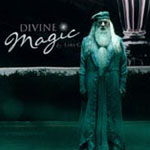 Jul 11, 2009
With New York City the site of the recent US premiere of Harry Potter and the Half-Blood Prince, the local press has also focused on the flourishing fan community in the big apple. As in so many cities around the world, NYC has a very large fan group called The Group Who Shall Not Be Named. This dedicated and very energetic group, which often travels to many Harry Potter events everywhere, gets a mention in Time Out New York, noting their popular Quidditch matches. "We never realized how aggressively people would play' says organizer
Jonathon Rosenthal, a 30-year-old computer consultant who lives on the
Upper West Side. "They take the game very seriously!" The next match is
set for July 19 at 3pm. Costumed members will also be meeting at the AMC Loews Lincoln Square IMAX theater (1998 Broadway between 67th and 68th Sts) for the midnight screening of Half-Blood Prince on Tuesday 14.
Also the Daily Post now has a new feature on Wizard rock bands, with the article saying "some 600 Potter-themed bands are performing around the country with
names like Harry and the Potters, the Whomping Willow and Draco and the
Malfoys.Bands like Nagini with Alastor, Swish and Flick- and Celestial
Warmbottom play New York City about once a month, in bars and public
libraries. Their styles range from guitar-folksy to punk rock, pop rock
and rap, performed mostly to teenage girls.
The article also contains a brief interviews with two bands you might know.

"People are using Harry Potter as an artistic channel to find
themselves creatively," says Myles Kane, a 30-year-old film editor who
performs in New York nightclubs as his alter-ego, MC Kreacher (the name
comes from Harry's miserably put-upon house elf).Kane wears a gold rope necklace and rubber monster gloves when he's
belting out beats like "House Elf 4 Life" and "Voices in My Head."

"The genre started about seven years ago, when two brothers from the
Boston 'burbs — Joe and Paul DeGeorge, now 22 and 30, respectively —
formed a band called Harry and the Potters…Over the years, they've become a bit of a phenomenon — a kind of Beatles to the Potter faithful."There's something about this that appeals to really dedicated
Harry Potter fans," says Paul DeGeorge. "These books have had an impact
on their lives, and many have grown up with these books."You could say that Wizard rock is a real-life manifestation of
these books . . . It's a chance to go out and be with like-minded
people and reveal in the joy of Harry Potter in a different way."
Finally be sure to check out a list from Stacy of Swish and Flick of recommended songs from a few Wizard bands as seen in Time Out New York. Included are songs from Ministry of Magic, Draco and the Malfoys, the Whomping Willows, Harry and the Potters and S &W 's own very cool "Sly in Slytherin"
Thanks Jenni!