Harry Potter Mania at Paste Magazine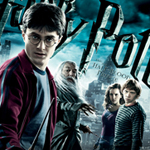 Jul 14, 2009
Thanks so much to Tim from Paste Magazine for emailing about a huge Harry Potter feature they have today celebrating the release of Harry Potter and the Half-Blood Prince. While there are many fun tidbits to be found including features on Quidditch, Brad Neely's Wizard People film, Potter courses in universities, quiz, book poll, loads of Wizard Rock, and fun playlists for each of the Hogwarts Houses.
Also of note are two new interviews, one with actor Dan Radcliffe, and this with Emma Watson who publicly states she is going to attend Brown University this fall, and speaks again on her admiration for J.K. Rowling:

Paste: You've got very close to J.K. Rowling.
Watson: And to Helena Bonham Carter, as well. I look up to both of those women as mentors in their own fields. It's nice to talk to"and to listen to"an older woman who has gone through what you're going through, and to get their opinion. And it is always opinion. They never dish out big clunks of advice.

Paste: Ever kept a souvenir from the set?
Watson: Never. Everything is accounted for and everything has to remain in place"unless it finds its way into an exhibition. You can't walk off with anything. They'd be furious if you did!