Counterfeit Half-Blood Prince DVDs Seized in England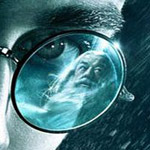 Jul 22, 2009
Although not quite a week since the release of Harry Potter and the Half-Blood Prince in movie theaters, counterfeit copies of the film are already making the rounds. News today out of England brings word that a raid on a car boot sale in Stafford "resulted in the seizure of more than 10,000 counterfeit discs, including the new Harry Potter film, the Half Blood Prince. The paper continued:
"Officers from Staffordshire County Council trading
standards and the police swooped on the site at Brocton, near Stafford,
on Sunday and recovered the haul which also included other recently
released DVDs, music CDs and new games for the Nintendo Wii. The latest Harry Potter film was released at UK cinemas just last week and is not due out on DVD until December.
Readers will recall of course that as we have reported several times previously, the DVD for Harry Potter and the Half-Blood Prince is set to be released December 7th.