Wizarding Postcard Creation Contest Now Open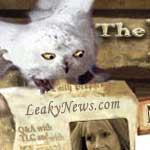 Aug 02, 2009
Leaky's Contest Crew has a new venture to bring you for the month of August: The Wizarding Postcard Contest. For this contest, we ask you to get your thinking caps on and create a postcard that a Harry Potter character would send while on vacation. Both an original image or photograph of the vacation destination and the message is required for your entry. Pairs of artists and writers may collaborate on a single Postcard entry. Each entry will be judged on the overall effect of the postcard, which includes how well the postcard suits the chosen character. Full rules and guidelines for your individual or team submission can be found via this link.
As with all of our contests, those over the age of 13 and not involved in the judging process may submit their PG13 appropriate work to [email protected] by 11:59 pm EST on August 31, 2009. Be sure to include "Wizarding Postcard" in the subject line of your email. The first place winner will receive a custom made wand donated by Wizard Wood Wands.
Complete information can be found regarding all of our contests right here, while discussion of this contest can be found in the Contest Corner on the Leaky Lounge. Good luck!