New "Half-Blood Prince" Trailer from Japan Now Online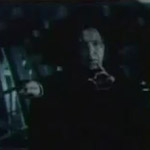 Jan 23, 2009
Uncategorized
Check it out! The new trailer for Harry Potter and the Half-Blood Prince which is being aired in Japan, is now online here via YouTube. Enjoy!
UPDATE: Thanks to our hardworking crew, we now have the screencaps here in our image galleries!
Please note: This video contains Japanese subtitles and announcer, but you can also distinctly hear new dialogue in English from Dumbledore, Hermione and especially Snape as he sneers "How grand it must be to be the chosen one."
Thanks so much to Portkey.it for the heads up!