Cafe and Restaurant where JK Rowling Wrote Harry Potter Novels Now for Sale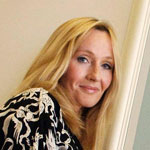 Jan 27, 2009
Uncategorized
A cafe and restaurant in Edinburgh, Scotland where J.K. Rowling famously wrote portions of the Harry Potter novels is up for sale again. The Scotsman reports the former Nicolson's Cafe, which was sold several years ago and is now the site of the Buffet King Chinese restaurant, is now for sale by owner Eddie Ng. Mr Ng apparently offered to sell it to the Harry Potter author " for £1 million ' an offer which was politely declined." The article continues:
"We were thinking of selling to JK Rowling first because we think
something should be done to mark the fact she wrote the book here."
…
While Ms Rowling turned down the offer, Mr Ng is optimistic someone
will see the potential in turning it into a tourist attraction to mark
the unassuming spot where the Boy Wizard was created. He added: "The restaurant is on the open market but I would prefer someone to come in and preserve this place. We are looking for a buyer but it is still early stages."
As many fans know, there is a plaque currently outside the building which marks the place where Jo spent so much time writing the beloved novels, and the current owner of the building hopes that fans will continue to visit the site.
"The plaque was one of two set up on the street in honour of the writer.
The other ' which was unveiled by the Edinburgh City of Literature
Trust in 2006 ' is still in place, fixed to the outside of the building.Mr Ng said the restaurant, just yards from the National Museum of Scotland, is in a prime location to draw in tourists.
He added: "I'm sure a museum would boost tourism. It
is quite a renowned place. We do not advertise the JK Rowling
connection that much, but it still attracts so much attention. We get
many tourists from Japan and America."