Join Leaky's Drive During Breast Cancer Awareness Month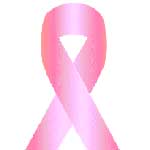 Oct 08, 2009
This month is Breast Cancer Awareness Month, and Harry Potter fans are no strangers to this terrible disease. Just this week Dame Maggie Smith, the actress who plays Minerva McGonagall, discussed how her life has been affected: "It takes the wind out of your sails," she said, land noted her treatment had made her feel very ill.
This month Leaky is partnering with BeMitt, a breast cancer detection device, to help raise money for the Susan G. Komen Foundation. The BeMitt helps increase the likelihood of detecting a lump early. If you go to this link and order, the BeMitt corporation will donate a portion of the proceeds to the Susan G. Komen Foundation.
In addition BeMitt is also giving participating sites $1 per order made through them: all this money will also be donated to the Susan G. Komen Foundation, so if you are thinking about purchasing one please do so at this link (or if that link isn't working use this phrase: "Help @leaky and BeMitt raise money for breast cancer research! RT to spread the word! http://www.bemitt.com/leaky")
Remember, go to http://www.bemitt.com/leaky to help us raise money for this worthy cause!
You can also reweet this article by clicking here to help us spread the word!
Also, Leaky will pledge one special edition of Deathly Hallows to a randomly selected re-tweeter of this article. Be sure to use the wording indicated by the link above! We will inform the winner via Twitter.