Fans Help Rupert Grint's New Film Find a Distributor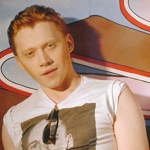 Oct 06, 2009
Never underestimate the power of the fan, as witnessed with the new film "Cherrybomb" starring Rupert Grint (Ron Weasley). Scores of you let us know that the film will now apparently be seen in theaters after an awareness campaign by fans helped the producers catch the attention of an unnamed American distribution company. The BBC reports that:

"Fans set up an online petition for its release, and lobbied the industry in an attempt to drum up interest.Producers now say a distribution deal has been signed, and the Belfast-set movie should be released in 2010. Grint, 21, previously said was delighted by the fan campaign, which was dreamt up by a website called Ice Cream Man."I am backing this campaign wholeheartedly," he said."I'm
delighted by the huge support the film has already received on the
official Facebook page and other sites on the web and am so grateful to
my fans in particular, who have travelled the world to support the film
at festivals and preview screenings." Film producer Simon Bosanquet, from Britain's Generator Entertainment, also paid tribute to Grint's fans."With a lot of independent films, it is hard to get them noticed," he told the BBC News website."Rupert Grint has a very dedicated fanbase and it was very much down to them that this started."
Caution to parents: This film most certainly is not for children, as it contains scenes depicting violence, sex and obvious drug taking. Having said that, you can learn more about this film via the official site.
Thanks to everyone who owled!