Variety: Dan Radcliffe to Return to Broadway in a Musical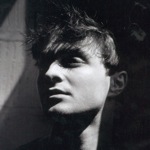 Oct 09, 2009
Some possible big news this morning as Variety is reporting that "Daniel Radcliffe: will head the cast of an upcoming New York reading of 1961 tuner "How to Succeed in Business Without Really Trying," marking the first musical turn for the "Harry Potter" star. The industry magazine then says "While producers could not be reached for confirmation, the reading is
scheduled for December, with no other cast so far in place. Sources
said plans for the production will be worked out based on the success
of the reading."
Some background on the awarding winning musical is found in the Variety piece: "Written by Abe Burrows, Jack Weinstock and Willie Gilbert, with music and lyrics by Frank Loesser,
"How to Succeed" chronicles the rise of a crafty window cleaner as he
follows the advice of a self-help manual to connive his way up through
the ranks of the World Wide Wickets Co. and get the girl in the process. Robert Morse created the role on Broadway and in the 1967 screen adaptation. The
original production won seven Tonys, including musical, as well as the
Pulitzer Prize for Drama in 1962, running for a healthy 1,417
performances. Matthew Broderick won a Tony for the lead role in a 1995 Rialto revival.
While
that recent production might make it seem a little soon to start
considering a major remount, the current economic turmoil, upheaval in
the job market, and a host of fresh reasons to skewer the world of
corporate America stand to make the cynical comedy resonate with
today's audiences."
Please note, as exciting as this sounds, we are working to get confirmation on this and will update as soon as we can, stay tuned!
Thanks Gabrielle!