Last 3 Days Before Xmas to Order Physical Copy of Jingle Spells 3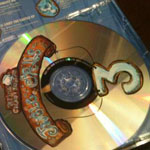 Dec 08, 2009
Jingle Spells is here:


The downloads of Jingle Spells 3 will always be available but the physical discs are selling out – and the only chance to get it before Christmas is to place your order by FRIDAY DECEMBER 11 – only under three days left! All orders will be sent out Monday December 14. Please allow extra delivery time for international orders.
How do you purchase it? Like this:

size="+1″ color="#990000″>Order Jingle Spells 3!
size="+1″ color="#990000″>This order link is for the PHYSICAL disc. Includes original artwork by Frankie Franco III.


Jingle Spells (compact disc delivery)
color="#990000″>$15.00
color="green">Listen to a sample of the whole disc!