Preview New Score to Harry Potter and the Half-Blood Prince Via Revamped Official Site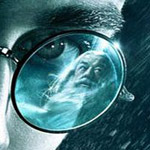 Feb 28, 2009
Lend an ear and you shall hear… lovely new excerpts from the score to the upcoming Harry Potter and the Half-Blood Prince. The official HBP website has received a makeover this morning, and fans can now hear a slightly revised Hedwig's theme, plus see the recently released posters, with a large image of Harry greeting you, along with the trailer from last November. Finally, note the gallery has been updated with all the officially released images over the past months, plus the cast and crew names have been added to the bottom of the page as seen on the posters as well. Enjoy!
Thanks to all who owled!
*For those who asked, indeed composer Nicholas Hooper has returned again to score Half-Blood Prince, building upon the lovely original Hedwig's Theme by John Williams.