Shell Cottage Scene for Deathly Hallows to be Filmed in Wales?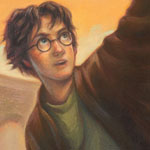 Mar 13, 2009
Here is a bit of news that is perhaps very cool and a bit sad for fans as well, as there are reports of a possible location for filming of the emotional scenes at Shell cottage in the upcoming Harry Potter and the Deathly Hallows. The Western Telegraph is reporting today that crews from WB have apparently been in the South Pembrokeshire coastal areas in Wales, scouting for a location that will be used for filming DH this summer. Quotage as follows:
"It is understood location staff from film company Warner Brothers have visited
Pembrokeshire and booked hotel and self-catering accommodation in the
area ahead of their arrival to film during early summer.
The seaside scenes in the book relate to the fictional village of
Tinworth in Cornwall, the location of Shell Cottage where young wizards
Harry, Ron and Hermione take shelter.
A spokesman for the Harry Potter production team said no specific locations for the film could be confirmed."
As noted in the article, WB has not confirmed this possible location for Deathly Hallows filming. We will continue to follow the story, updates when we get them!