Dumbledore's Army Meeting LIVE with Hank Green and More TOMORROW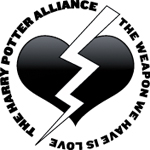 Mar 14, 2009
Tomorrow, March 15, at 2pm EST, the HP Alliance will once again be live with a fun and informative broadcast once again at our joint UStream channel. This time guest speakers will include Hank Green of Vlogbrothers fame, and much more.
Also on the call will Sifa Nsengimana, be the executive director of Agahozo-Shalom Youth Village, the village in Rwanda where the HPA is sending the books from its "Accio Books" campaign. Ms. Nesengimana has been in past HPA podcasts and many in the organization believe she is one of the world's most powerful speakers on human rights.
Head of Hufflepuff Sue Upton, Head of Gryffindor Paul DeGeorge and Head of the Chapter House of Awesome Matt Maggiacomo will also be on the call as well as HPA director Andrew Slack.
The call will involve a check in for the HPA House Cup competition's Accio Books! contest where everyone can sign up for a Hogwarts House in the HPA Common Room and start donating books locally or to ASYV.
We will be taking questions and feedback during the call but it is likely you will need to be a member of UStream to take part. However you only have to CLICK HERE to listen. Remember, tomorrow at 2pm EST!
You can start asking your questions ahead of time by starting a Twitter post with @thehpalliance.