Harry Potter Fans for Hope in Rwanda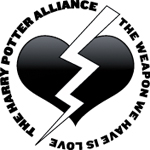 Mar 18, 2009
This week, through Sunday March 22, Harry Potter fans are coming together to create videos that contribute to the Candles for Rwanda Project. The HP Alliance is spearheading the effort to collect hundreds of videos from Harry Potter fans worldwide.
April 7th is the 15th anniversary of the Rwandan genocide, where about 1 million people were killed in 100 days. At the time most of the global community remained passive. To show that we recognize the people of Rwanda as part of the international community, we are submitting videos that will be played on CandlesforRwanda.org, and the best of which will be played at the memorial that will take place in Rwanda on the anniversary.
Making a video is easy: It should be no longer than 30 seconds, and the file size no longer than 100MB. All you do is light a candle, look into the camera, say, "Hi, my name is [name (your name is optional)] and I'm lighting a candle of hope for Rwanda." Then you hold the candle for about 10 seconds; this part is really important.
Send your video to [email protected]. If you can't send it in e-mail, you can use YouSendIt to make sure the file gets through.
The Harry Potter community is working together with the Nerdfighting community to gather videos; please watch this video at the Vlogbrothers channel for more explanation of this project and why it's important to contribute.
While Accio Books! is growing strong, taking part in this project will earn 50 points for your House. Let your prefect know you've submitted a video and he or she will assign you points.
Please submit your video by March 22. Thanks so much!