USA TODAY: Burrow Attack Scene in Half-Blood Prince a Standout Scene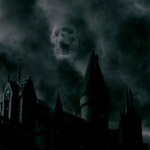 Apr 24, 2009
We've known for many months now, even witnessed footage seen in the newest trailer, that there is to be an attack on the Burrow included in the upcoming Harry Potter and the Half-Blood Prince. In their guide to Summer movies, the USA Today has a very brief preview of the film, and notes the events at the Burrow are a "Standout Scene." While this preview is only a few sentences long, it does contain a cool new detail and slight description of the attack:
Harry Potter and the Half-Blood Prince (July 17)
Warner Bros.
The principals (Daniel Radcliffe, Emma Watson,
Rupert Grint) return for the sixth installment, as Lord Voldemort's
threat hangs heavier over Hogwarts as Dumbledore prepares Harry for the
final battle with his ultimate foe. Meanwhile, adolescent hormones run
wild through the corridors of the academy.
Standout scene: While visiting Harry and the Weasleys,
part-werewolf Lupin (David Thewlis) catches a strange scent outdoors.
Soon huge snake-like flames slither toward the house as Death Eater
Bellatrix Lestrange (Helena Bonham Carter) appears and leads Harry into
the marshes while fire begins to consume the porch and walls.