Matt Lewis Talks Brendan and Domhnall Gleeson for Harry Potter and the Deathly Hallows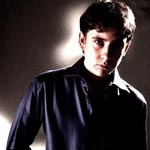 May 01, 2009
Actor Matt Lewis, who portrays Neville Longbottom, has given a new interview where he discusses working with various cast members, new and old, for the upcoming Harry Potter and the Deathly Hallows. Readers will recall that TLC first told you actor Domhnall Gleeson (photos here) would be playing the part of Bill Weasley in Deathly Hallows. In this new interview with LewisLovers.com Matt speaks to working with cast members such as Helena Bonham Carter (Bellatrix) again, as well as Domhnall and his father, acclaimed actor Brendan Gleeson (Mad- Eye Moody):
Megan: Which new actors cast in Deathly Hallows are you looking forward to working with?
Matt: Hmm, I don't really know of many of the new since I've only worked with Dan, Rupert and Emma so far.
Matt: Do you know of some that are new and I'll tell you if I'm looking forward to working with them 😉
Megan: I'll take a look haha
Megan: Helen Mcrory will be playing Draco's mom
Megan: and Domhnall Gleeson will be playing Bill Weasley
Matt: Oh yea, Helen McRory for sure because she was supposed to be in OotP but I believe was pregnant so had to cancel
Megan: Yea, but I think that Helena was a better Bellatrix and she is more suited for Narcissa
Megan: so i guess it turned out for the best
Matt: Helena Bonham Carter stepped in and was fantastic but I am looking forward to working with Helen McRory
Megan: yea, she seems really nice
Matt: Absolutely, you're right
Matt: Brendan Gleeson for me is one of the most fantastic people I have ever worked with
Matt: He's just such a nice guy and so talented
Megan: Yea and he seems pretty funny too
Matt: So I'm sure his son will be equally as great
Thanks so much Megan!