Movie Theaters and Harry Potter Promotions: Oreo To Sponsor Early Half-Blood Prince Advance Screenings, More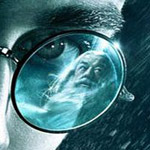 May 01, 2009
As today marks the start of a new month and we draw closer to the release of Harry Potter and the Half-Blood Prince, movie theaters and television stations will be a source of marketing for the upcoming sixth Harry Potter film.
Regal Cinemas issued a press release heralding the news that fans can now purchase Half-Blood Prince themed Gift Cards. As seen on the official Regal Website, these cards are available in $10, $25 and and $50 denominations. A larger photo of the gift card can be seen, here in our galleries.
Also for lucky viewers in the UK, Kraft brand "Oreo" has launched a "Oreo Family Movies" website where they will be holding special advance screenings in Vue theaters in the UK of family oriented films such as "Coraline," "Ice Age: Dawn of the Dinosaurs," and notably Harry Potter and the Half-Blood Prince. There are no dates yet available for when the advance screening of Half-Blood Prince will take place, and we will post once those have been announced.
Finally viewers in the UK will see a special "Green Button" type of feature on Sky launch in June which will give viewers access to additional marketing for films, including Harry Potter and the Half-Blood Prince. Quotage:
?This longer form content, which can be anything from two minutes to
two hours in length, will include extended versions of TV ads, behind
the scenes footage of the creation of particular ads and exclusive
content or extras relating to an advertiser's products or services.
Advertiser
created programming will be made available to households with standard
Sky boxes twice a day, with viewers being prompted with an on-screen
reminder to watch selected ads when they become available. In Sky+
households, meanwhile, viewers will be able to store the ads to watch
them when they want.
The first advertisers planning to use Green
Button advertising include Warner Brothers for Harry Potter and the
Half Blood Prince, T-Mobile and Fox's Ice Age 3."