May Issue of "The Quibbler" Now Online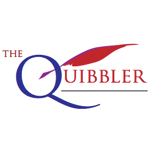 May 02, 2009
For the month of May, the newest edition of The Quibbler, which contains "all the news you won't find anywhere else," takes a slightly different tone and honors those in the Harry Potter story that have fallen. This issue takes you behind the veil as we come upon the eleventh anniversary of the Battle of Hogwarts where so many brave souls perished. In this issue, we take you through the memories of that night, honor those who have fallen, award the Fred Weasley Award for Mischief Making, and share with Luna Lovegood her personal losses suffered during that year. In addition, this issue has a few letters to the Editor and a few personal messages from the readers. Each issue also contains a number of lighter games, puzzles, recipes, and much more. This issue is available for download in PDF form right here, or in a zipped file via this link.
Those interested in contributing to future issues of The Quibbler can do so by emailing [email protected] You can also join in on The Quibbler discussion over on our Leaky Lounge forums, and check out all previously published issues right here.
Many thanks as always to the most creative team behind The Quibbler: DorisTLC, Dragonsinger, Dreamteam, Evreka, Harry's Horntail, Iheartprofessorsnape, Janemarple9, Jcoconnor, Lirene, Rudius Hagrid, SeverineSnape, SnapesSister, wordsaremagic. Also, thanks go to Alysaw and Clare for contributing to this issue.
Enjoy!