Deathly Hallows Casting Updates: Teen Dumbledore Cast, Chris Rankin Returns (Updated)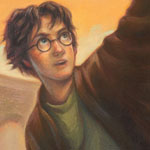 May 31, 2009
A few quick casting updates today regarding Harry Potter and the Deathly Hallows. First word has reached TLC that the part of Teenage Albus Dumbledore will be portrayed by young actor Toby Regbo. You can see an additional photo of him here. Also there is a rumor that a new actress by the name of Hebe Beardsall will have a minor part as Ariana Dumbledore, however this is very much unconfirmed and must firmly remain in the rumor category for now. While we believe these to be accurate, as with all the DH casting reports, these await official confirmation when and if WB releases a formal announcement.
Also, as long expected and confirmed directly to TLC and our friends Snitchseeker, we can report that yes indeed Chris Rankin will be returning to the role of wayward big head boy and beloved brother Percy Weasley for Harry Potter and the Deathly Hallows. A reminder too that Chris will be a special guest at Azkatraz 2009, where fans can meet and speak to the actor; more information on the Harry Potter convention being held July 18-21 in San Francisco, CA here. Finally, thanks much to Emma for the heads up that an actor by the name of Chase Armitage will be playing the role of a Snatcher in Deathly Hallows.
UPDATE: SS has word on another Snatcher to add to the list: upcoming actor Adam Bradshaw.